It can be very time-consuming to search and compare all the different options of art tools that exist on the market so this list of some of the best tools used for digital art will most probably help you. Here I will include software programs as well as some devices.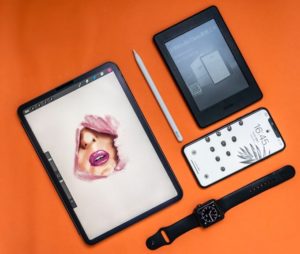 1. Apple iPad and Apple Pencil
Many people nowadays already have an Apple iPad and an Apple Pencil, but if you don't, it's not too expensive, so you should get it. A lot of great software programs are exclusively made for the iPad, and drawing on it is quite easy. In case you are looking for something a bit more expensive, then the iPad Pro is the device for you. It has more colors than the other models and it's better for detailed and precise art.
2. Photoshop
You've probably already heard of Photoshop. It was released 29 years ago and it is still one of the best tools out there. This year, it has been updated to version 20 that offers a lot of new features and improved old ones. If you want the full experience, you can also get Adobe Creative Cloud tools that include a lot of other apps besides Photoshop, such as Adobe Illustrator.
3. Procreate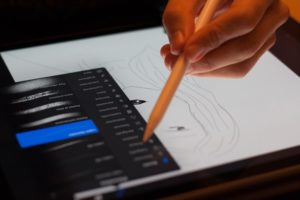 Procreate is one of the best digital art software, but it's for the iPad only. You can purchase Procreate from the App Store for 9.99$. This app is loved by many as it has hundreds of brushes to choose from, and you can even create your own brush to mimic whatever style you want. It has an advanced layer system and it's practically your to-go art studio as you can take it everywhere you go.
4. WhatTheFont
Have you ever seen a font and wanted to copy it, but didn't know which one it was? Well, this app will fix that problem. It has a large selection of free fonts, some web fonts, and some exclusive fonts if you subscribe. On top of all that, you can upload a screenshot, or take a picture of the text to identify the font and the app will tell you which one it is. It's as simple as that.
5. Clip Studio Paint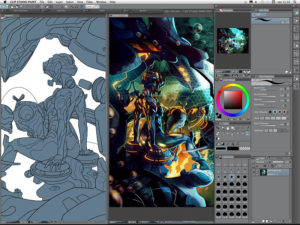 Clip Studio Paint is a drawing and painting tool that comes in two versions. The Pro version is great for concept artists, illustrators, and designers. The Ex version, which is more expensive, is great for comic artists, manga artists, and animators. This is a cheaper alternative for Adobe Creative Cloud. It has very natural and traditional brushes that can turn your imagination into reality. It works for both Windows and Mac and it has a 30-day free trial period.
Hopefully, these tools will improve your work even more.