Digital art refers to the use of digital technology to produce new or enhanced forms of art, including special effects in movies, cartoons, video games, web pages, logos, web images. People who use digital technology in this way are called digital artists.
For all of you who want to learn more about digital artists, here is a list of the top 10 digital artists.
1. Stephen McMennamy
Stephen McMennamy is quite famous on Instagram for his 'combophotos' in which he combines two completely unrelated things and makes one image. At first, he was interested in the world of fine arts, but after a while, he started exploring the world of fine advertising. He used to be an art director for Creative Circus but he left that position and continued with advertisement business.

His webpage is http://www.s-mcmennamy.com/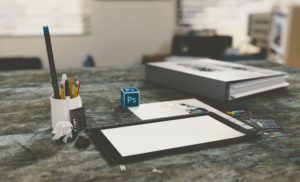 2. Kaya Oldaker
Kaya Oldaker is a British freelance illustrator who loves doing animations, character and creature designs, etc. She has created a lot of stories and universes, and she hopes to publish them someday.

You can read more about her at https://www.artstation.com/kayas-kosmos
3. Joey Chou
Joey Chou was born in Taiwan and grew up in California. He has been working as a visual development artist for the past 10 years and is now working for Sony Picture Animation. He says that his style is influenced by the illustrators from the 60s.

His webpage is https://www.joeyart.com/
4. Alberto Seveso
Alberto Seveso lives in Bristol and works as a freelancer. His first inspirations were skateboard deck designs and the covers of CDs of metal bands in the early 90s. He likes working with colored clouds of ink to capture amazing photos.

His webpage is http://www.burdu976.com/phs/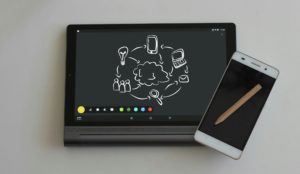 5. Małgorzata Kmiec
Malgorzata Kmiec is a self-taught artist who likes experimenting with different styles. She lives in Berlin and her area of work includes character designs, portraits, and illustrations.

Her website is http://mkmiec-art.com/index.html
6. Tasia M. S.
Tasia M.S. is an illustrator from South Africa and her specialty is drawing female characters. Those characters are full of bright and pastel colors and they often look like strong and independent women and girls.

Her Instagram profile is https://www.instagram.com/tasia.m.s/
7. Nik Ainley
 Nik Ainley is also a self-taught digital illustrator who works in the UK. He started making digital art while studying physics at university. He uses both 2D and 3D to produce the best quality images.

His webpage is http://www.shinybinary.com/index.html
8. Alayna Danner
Alayna Danner is a freelance illustrator and concept artist who lives in Seattle. She does covers of board games, book covers, interior illustrations, card games, magazine covers, etc.

Her webpage is http://www.alayna.net/index.html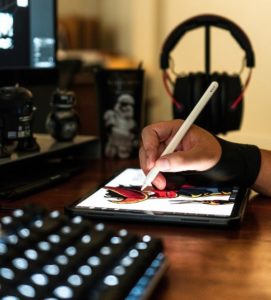 9. Dean MacAdam
Dean MacAdam is a digital artist living in San Diego, California. He has lived in the USA, Canada, and Sweden and he has worked with many advertising agencies, magazines, publishers, and toy companies.

His webpage is https://www.deanmacadam.com/
10. Hal Lasko
Hal Lasko is known as 'The Pixel Painter'. He creates art using Microsoft Paint and some of his works took hundreds of hours to complete.

His website is https://www.hallasko.com/