Gaming artists create 2D and 3D art for the visual elements of video games. These include characters, props, landscapes, background, clothes, scenery and others. Due to the popularity of the gaming industry, the need for gaming artists is increasing. In this world of gaming industry, many gaming artists are striving to become one of the top ten. However, not everybody can succeed.

In the following paragraphs, I will present to you the list of the top four most talented gaming artists in 2019.

Pravin Shinde

Pravin Shinde is ranked as number one of the CreativePool list of top 25 gaming artists.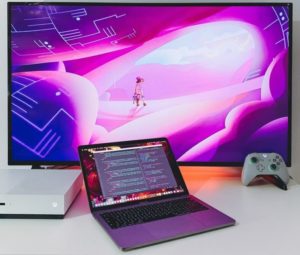 He speaks English, Hindi, and Marathi, and is currently living in Dubai. Shinde was ranked as number one due to his great experience in animation and gaming. He is highly skilled in 3D design, 3D animation, 3D modeling, and 3D printing. Besides, his skills in architecture, Graphic design are as great as his gaming skills. He currently works at AL Kamil SoftTech. Besides his experience in animation and gaming, he is very professional and always strives for perfection, which is why he deserves number one at the list.

Olivier LeBorgne

Olivier LeBorgne comes from France and is ranked as number two on the CreativePool list. LeBorgne has great experience in 2D animation, graphic design, and illustration. He is a freelance illustrator who has worked both in animation and publishing. Currently, he is working on Albion characters and Space settlers. He graduated at Ecole Estienne in Paris, and since then he has been trying to enlarge his experience in the field of animation and illustration. His works speak for him, so check out his works and see why he deserves number two on the list. 

Paul Loudon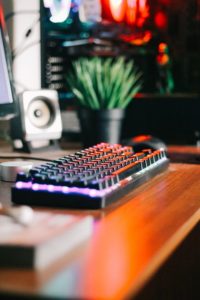 Paul Loudon comes from Manchester and he is a freelance illustrator and graphic designer. He started with "Matthew and the Money Tree" back in 2006. He uses a traditional comic book style by using ink and brush to create images. His skills include brainstorming, digital art and illustration. Loudon has worked for various clients, from BBC to Wayne Rooney. He did some work for Microsoft. Loudon has a passion for comic books. Currently, he is doing an illustration for a comic book sequel to Alice's Adventures in Wonderland. However, he likes sequential art as well. His clients, such as the Manchester Art Gallery, or AZ Celtic Films are very pleased with his work. For all the things he has done, and he will do in the future, he deserves number three on the list.

ANYA ALLIN

Anya Allin is a concept artist who has worked as an Art Director at Random42. She lives in London and has graduated in fine arts and has a BA in Spatial Arts. She speaks Russian and English. Allin has great skills in 3D animation, 3D design, 3D modeling, Art Direction, Fine Arts, Digital Art, and many others. She loves her work. She currently works in Slum city, and Take Away City.