Virtual reality (VR) has been getting more and more popular recently. Many VR companies have been making different things. For example, HTC Vive is mainly dedicated to creating VR games.
But is there some VR program that is specifically made for drawing or creating art? I mean, making an art piece can be messy, so wouldn't it be nice if you could work in a virtual room with a VR stick as your brush? VR is still in the making and is still perfecting itself, but the potential for drawing and making figure sketches that can be used in the real world is absolutely insane.

Let's see some of the ways VR can be used to help artists express themselves, and do what they do without creating that big mess. Here are three amazing pieces of software that can help you design and create pieces of art in virtual space.
Gravity Sketch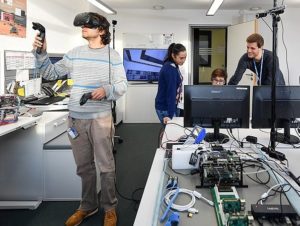 The first recommendation is Gravity Sketch. This is a very good program for sculpting and making 3D projects. It is made by the company Gravity Sketch Limited and it comes with extensive creation and design tools. It has a panel where you can work on your project and, of course, since it is VR, you have 4 different environments for you to feel at home or wherever you want to be. This program still needs some work and it is not as realistic as we wish for it to be.
Its development marks a breakthrough in VR 3D sketching. This could make a significant difference in art and 3D modeling if the right changes continue to be made. Gravity Sketch can help many artists design their art before producing it.
Medium
The next recommendation is the app called Medium created by technology company Oculus VR. It is high-performance software specially made for creating 3D objects in the VR space. As a part of the Oculus product line, this app is compatible with other Oculus devices.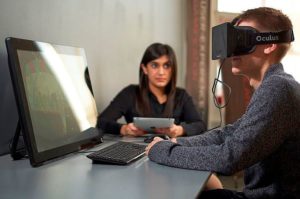 It's very similar to Gravity Sketch, but many artists that have tried both programs prefer it. They say that Medium is far more accessible then Gravity Sketch. Medium has many different features and a big panel for you to work on. It still has to be perfected but the graphics are improving day by day. It will certainly bring a lot of opportunities for artists to express themselves without making a mess.
Tilt Brush
Another amazing piece of software is Tilt Brush, Google's breakthrough app for VR. It is used for 3D sculpting and designing VR space. It lets you paint, do 3D sculpting and many more things that you could imagine. It's probably one of the best choices, especially if you have used MS Paint because it's very similar to it.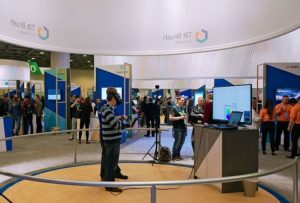 Having in mind the speed of technological development, these 3 apps are surely just a prelude to all the things that are going to be made in the future. Using VR to make art is going to make a huge difference when it comes to creating the basis of complex art. However, it still needs perfection and time and we should be patient. VR is definitely going to transform art by being a valuable tool for making designs which will eventually become art on their own.